Purchase Kia's All-Electric Crossover, the 2022 Kia EV6, in Daphne, AL!
By Product Expert | Posted in Kia EV6 on Tuesday, August 9th, 2022 at 3:53 am
Where Can I Get the 2022 Kia EV6 in Daphne, AL?
An assertive bodywork, attractive cabin, and sophisticated innovation make the 2022 Kia EV6 stand out! As Kia's first dedicated Electric Vehicle (EV), this striking crossover has caused a splash in the segment. Are you wondering, "where can I get the 2022 Kia EV6 in Daphne, AL?" Visit us at Team Gunther Kia in Daphne, AL, where we house this stylish EV.
What Are the Key Performance Features of the 2022 Kia EV6?
The all-electric drivetrain of the 2022 Kia EV6 offers a powerful driving experience. Powered by a Permanent Magnet AC Synchronous Motor, select trims can deliver a whopping 320 hp and 446 lb.-ft. of torque. What's more, it reaches from 0-60 mph in a miniscule 4.6 seconds! And you don't need to worry about charging for the 2022 Kia EV6. Its versatile system offers ultra-fast DC charging. It works with both 400v and 800v DC fast chargers. With the 800v DC fast charger, the 2022 Kia EV6 provides up to 217 miles of range in 18 minutes.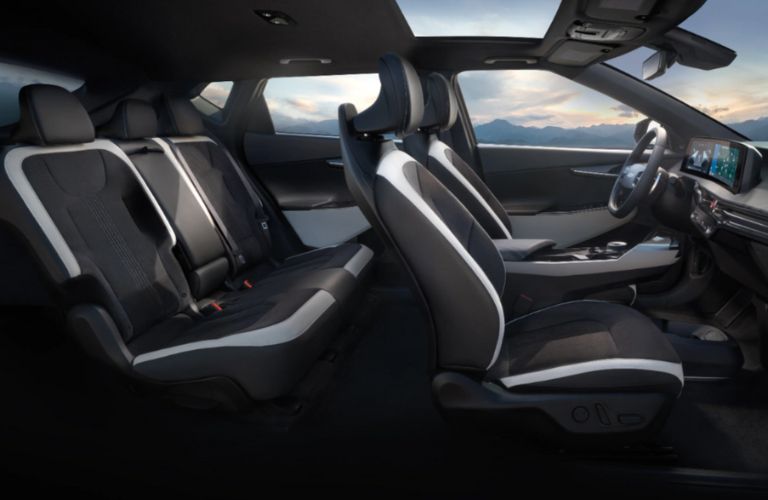 Why Is the 2022 Kia EV6 Perfect for Your Active Lifestyle?
No matter which road you take, the 2022 Kia EV6 has a low center of gravity and impressive handling, making it a pleasure to drive. Its wheelbase is in line with many mid-size SUVs, which helps it to be your ally in life's adventures. A towing capacity of 2,300 lbs. ensures you can carry the big toys on your weekend getaway. With 50.2 cu. ft. of rear cargo room, you'll have enough room for gear and supplies.   
---
Read more: Kia EV6 Conquers Hearts with a Compassion-Driven Scamper 
---
Which Trim Levels of the 2022 Kia EV6 Are Available?
You can select from the available five trims of the 2022 Kia EV6: Light (RWD), Wind (RWD), Wind (e-AWD), GT-Line (RWD), and GT Line (e-AWD). Each trim climbs up the ladder in terms of starting MSRP and features offered. You can choose the trim that best suits your requirements.  
The inspiring 2022 Kia EV6 is available at Team Gunther Kia in Daphne, AL. Visit us to learn more about it, or schedule a test drive to take it for a spin.  
---
Have Questions? Call Us877-885-7998