How Does the 2022 Kia Seltos Keep You Safe?
By Product Expert | Posted in Kia Seltos on Wednesday, January 19th, 2022 at 7:19 am
Safety Features of the 2022 Kia Seltos
Whether it's unrelenting heat or bitterly cold winter, the 2022 Kia Seltos, with its all-weather capability, is engineered to keep you comfortable. Ample passenger space and reclining second-row seats ensure an ergonomic interior. While you're on your adventures though, how does the 2022 Kia Seltos ensure your safety? To answer your question, at Team Gunther Kia in Daphne, AL, we elaborate on the safety features of the 2022 Kia Seltos.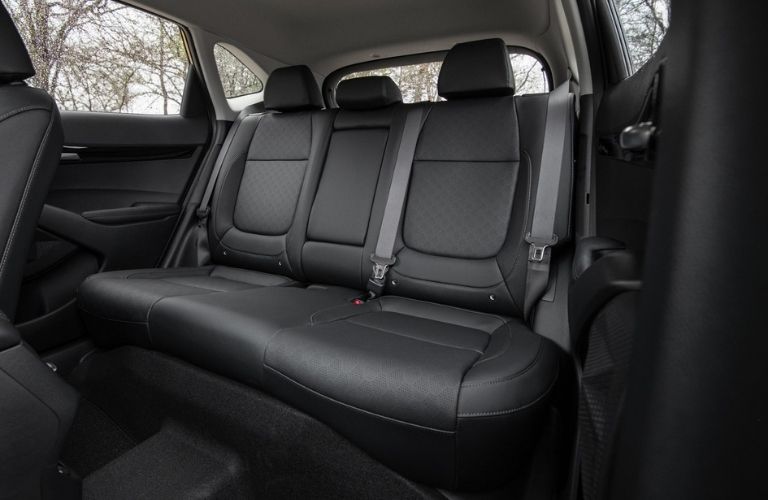 What Is Kia DRIVE WiSE in the 2022 Kia Seltos?
Eliminating several inherent dangers and stresses of driving is the Kia DRIVE WiSE system in the 2022 Kia Seltos. If you're looking to change lanes and detect a vehicle in your blind spot, the Blind-Spot Collision-Avoidance Assist Rear will apply the brake pressure on the opposite wheel so that you can continue the course. Are you worried about pedestrians suddenly crossing your path or vehicles in the front applying the brakes abruptly? The Forward Collision-Avoidance Assist anticipates a frontal collision and even engages the brakes to avoid a crash.
Navigating heavy traffic conditions can be challenging. Using external sensors, the Lane Following Assist always maintains a safe distance from the vehicle in front of you. It only steers when safe spaces are available. It may not be easy to keep a tab of passing cars and motorcycles when you back up. The Rear Cross-Traffic Collision-Avoidance system comes in handy here. It scans for hazards while reversing and provides audio-visual warnings to avoid accidents.
---
Read more: What's New on the 2022 Kia Seltos?
---
Safety and Security Features in the 2022 Kia Seltos
With dual front advanced airbags, front seat-mounted side airbags, and full-length side curtain airbags, the 2022 Kia Seltos has got you covered in the event of an accident. Front and rear 3-point seatbelts also ensure that you don't experience a huge blow if there is a crash.
For more information about the safety systems of the 2022 Kia Seltos, visit us at Team Gunther Kia in Daphne, AL!